Royal Corinthian manufactures rope or spiral columns from 2 composite materials: RoyalCast™ Fiberglass and RoyalStone™ Synthetic Stone. Our columns emulate those of the Greeks and Romans but last for generations due to composite technology. We also offer RoyalCrete™ GFRC rope columns for those wanting a segmented look. A fiberglass is a paint-grade option while synthetic stone and GFRC are available in virtually any color and several textures that mimic natural stone but at a fraction of the weight and cost. If you want more detail on each material, please call us for a quick run-through or read more on our column comparison page. If you know which material is most suitable for your project requirements, you will find pertinent specs below.
Our rope columns are available from 6" to 16" nominal diameters and, as always, custom sizes are a walk in the park for us. We make our own tooling and pass those savings on to you. The dimensions and specs are for our fiberglass and synthetic stone columns so if you are leaning towards GFRC, please contact us for more information.
It is important to note that our rope columns are different from our other columns in that the shaft sits on top of the base and the capital also adds height to the shaft, much like decorative capitals do (see typical cap installation detail below).
If we made our caps and bases slide over the shaft like a sleeve, you would have a lot of caulking to do and so we make these columns the right way! The available heights below take into account the height of Tuscan Caps and Bases. You can achieve more height, if needed, by using a decorative capital and an Attic base. If you need significantly more height, you can always stack several shafts together using any of our materials or we can make a custom mold.
Rope Column Fiberglass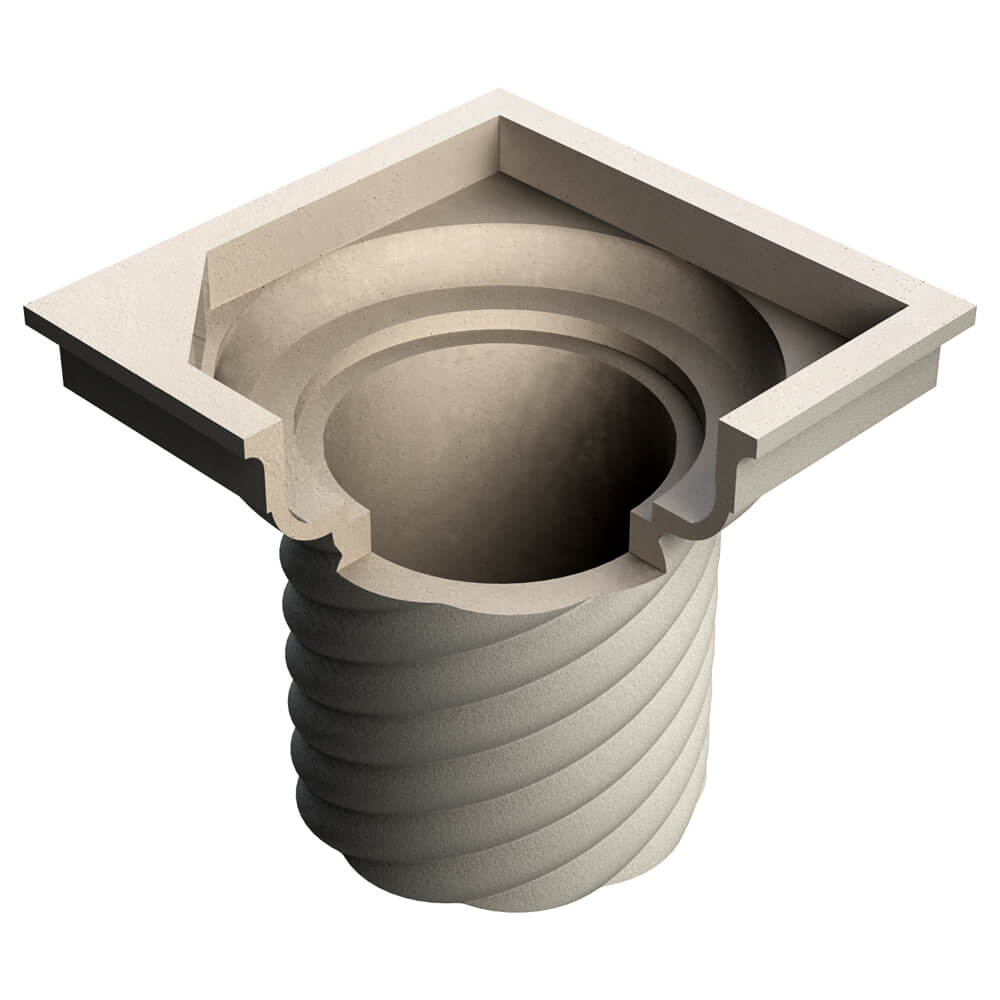 Rope Column Synthetic Stone
Rope Columns (non-tapered)
Colum
Diameter
Top/Bottom
Diameter
Total Shaft
Length
Inside
Diameter*
Wall
Thickness*
Load-bearing
Capacity* (lbs.)
Available
Heights*
(A) & (B)
(C)
(D)
6″
5-7/8″
6'-7-3/4″
3-1/2″
1-3/4″
8,000
up to 7′
8″
7-3/4″
8'-2-3/4″
5″
1-3/4″
10,000
Table Dataup to 8′
10″
9-1/2″
14′-6″
7″
1-3/4″
14,000
up to 15′
12″
11-3/4″
10'-10″
9″
2″
18,000
up to 11′
16″
16″
9'-10″
13-3/4″
2″
20,000
up to 10′
*Chart applies only to RoyalCast and RoyalStone. Inside Diameter only applies to the shaft without the use of capitals and bases: Due to the nature of rope columns, the hole opening of the column is significantly reduced when using caps and bases. If you have a structural member that needs to be wrapped by our rope column(s), please contact us for recommendations: We have the option of supplying our shafts and capitals without the imbedded brackets as well as notching out of caps and bases to work for your application. Wall thickness pertains to the thickest part of the shaft and it varies. Available heights include the height of a Tuscan Cap and Base and can be increased by combining several shafts together or using a decorative capital and/or Attic Base. GFRC specs upon request.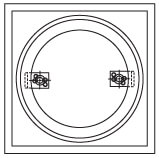 typical capital
installation detail
Please follow us on Facebook, where you will find additional project pictures.