In addition to architectural fiberglass columns, balustrades, pergolas, domes, and cornices, Royal Corinthian manufactures an assortment of architectural fiberglass including but not limited to: shutters, cupolas, bands, planters, exterior window and wall panels, crossheads and pediments, corbels and brackets, pilasters, statues and sculptures, signs, scrolls, appliques, medallions and stars, spandrels, spires, steeples, and spheres, crosses, onion domes, finials and urns, and anything that requires a material that will last a lifetime.
Composition and Manufacturing Process
Although our RoyalCast™ fiberglass material can be used, the majority of the fiberglass millwork that we manufacture uses our RoyaLite™ fiberglass material due to the lightweight nature of the product. The latter is reinforced with 35-40% fiberglass, and since fiberglass is pound for pound stronger than steel, we can create architectural elements that are lightweight and extremely durable. Fiberglass roving is chopped into smaller pieces using a sophisticated chopper system that simultaneously impregnates the fiberglass with polyester resin. The surface is finished with either a paint-grade white marine-grade gel coat, a pre-finished color gel coat, a gold or silver metallic finish, or a stone or granite finish that looks and feels like natural stone or granite. In other words, we can emulate gold, silver, natural stone, and granite at a fraction of the cost and weight of these actual materials. This composition is also used in the manufacturing of pools, wind turbine blades, and boat hulls, which points to the weather-ability, longevity, and strength of our architectural fiberglass products. As a result of the material composition, our fiberglass products are lightweight, very robust, and highly versatile. There is no material in the marketplace that contends with architectural fiberglass.
Prominent Projects using Royal Corinthian's Architectural Fiberglass
In addition to many residential and commercial projects, our fiberglass elements adorn many prominent projects:
Architectural Fiberglass Details on Raising Cane's Restaurant
On a Raising Canes restaurant in Mississippi, we added fiberglass columns with decorative capitals, cornice, bands, a scroll applique, spire, and steeple. We sent our paint-grade white product and it was painted upon installation.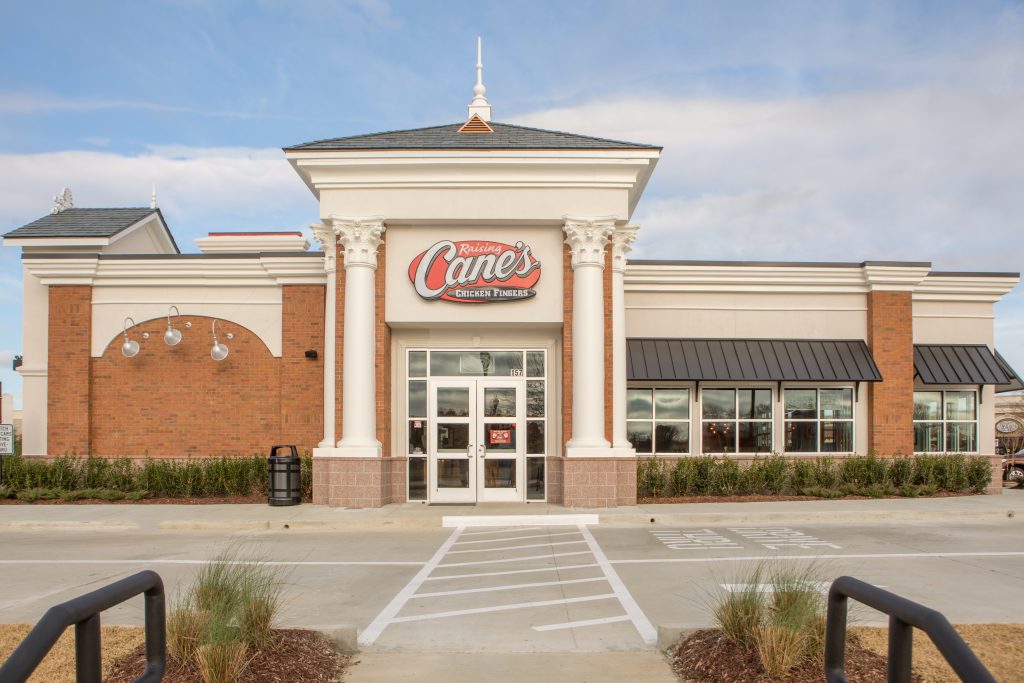 Fiberglass Statues on The Dillon House
The Dillon House was a historic restoration project. We supplied the architectural cornice, fiberglass columns, and statues on the project. The statues in the front had gone missing after many years and so we sent someone to the project to make a mold using a statue in the back. The cornice was restored from a photo and the columns were of our standard offering. These were also sent paint-grade and painted on site.
Fiberglass Soffit Panels on the Guam International Airport
The architect for the Antonio B. Won Pat International Airport, the international airport of Guam, decided that concrete soffit panels would be too heavy for the project so he requested our fiberglass soffit panels with a stone textured finish. We achieved the architect's vision for a stone soffit at a fraction of the cost and weight of GFRC. We manufactured 8 different panel sizes with the largest measuring roughly 3′ x 6′.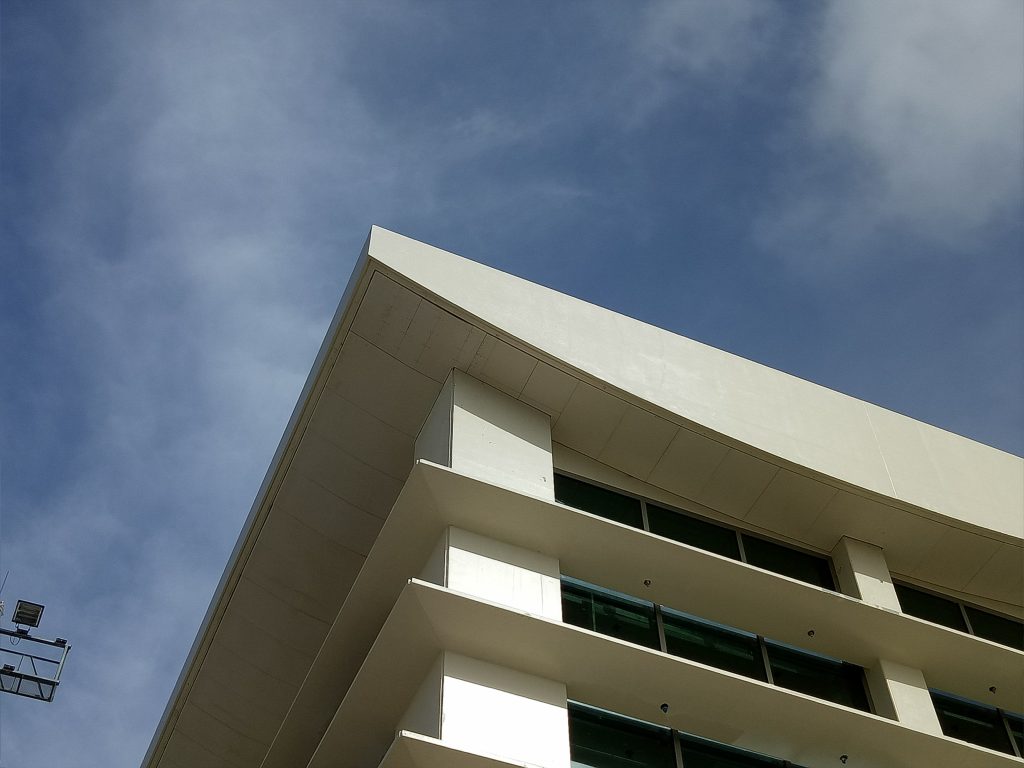 Standard Fiberglass Products and Customization
Royal Corinthian has the largest selection of standard products in the industry. We have thousands of molds that can be used to make architectural fiberglass products on your project. We have the tallest and widest architectural columns in the industry and many styles that no other manufacturer offers in composite fiberglass like Greek Doric and Rope Columns. Our balusters, railings, posts, and finials can be combined to form thousands of balustrade combinations. We have hundreds of standard cornices. In addition to our fiberglass products, we can make our products from synthetic stone, PVC, high density polyurethane, lightweight cast stone, cast stone, and glass fiber reinforced concrete.
Since we make our molds and tooling in-house, customization is fairly inexpensive for us. In fact, 99% of our products were at some point made as a custom product that we now offer as standard. We love historic restoration and replication projects and never shy away from a project, whether you need one column capital or 1,000 feet of custom cornice. We look forward to working with you on your current or future project.